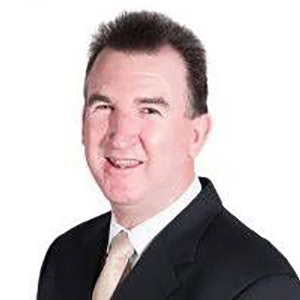 Michael Mayoh
I first met Ren and Sharon Pedersen in 1997 at Ante Natal Classes, during the birth of their son Jack and my daughter Mikayla. The Ante Natal Group became friends and shared many wonderful gatherings with our children. In 2000 we celebrated the birth of Ren and Sharon's second child Amy and my second daughter Casey.
At the young age of 9, Amy's life ended abruptly because of Diffuse Intinsic Pontine Giloma (DIPG).
Having already served on several boards of Not-for-Profit Organisations and Charities, in various leadership, governance and financial roles; I decided to join Ren's fight to deliver the promise made to his daughter Amy, to find a Cure for DIPG.
I am proud of our achievements to date and continue to be inspired by the dedicated work being carried out by the Medical Researchers who are the beneficiaries of the funds raised, our supporters, our collaborative partners and our staff and board. I look forward to continuing to be part of the journey we all share; and that is to find a Cure for DIPG.
Aside from my involvement in the Cure Starts Now Australia, I am on the Management Committee for the Cungulla Recreational Fishing and Social Club Committee; and the director of Mayoh & Associates Pty Ltd trading as DPM Financial Management.
I hold Professional Memberships with the Financial Planning Association, Financial Institute of Australasia, and the Tax Practitioners Board.
I am married to Linda and have two children Mikayla and Casey.