Ren Pedersen OAM Founder TCSN Australia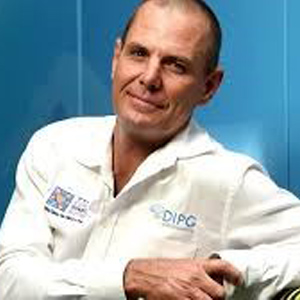 Ren Pedersen OAM, Founder TCSN Australia
Ren is a prominent, international advocate for children's brain cancer research and the owner of a well-established crane hire business in Townsville North Queensland. After the death of his daughter Amy, from a brain stem cancer known as Diffuse Intrinsic Pontine Glioma (DIPG) Ren founded the independent Australian arm of the cure starts now.
In 2012 and 2017 Ren was nominated for Australian of the year award in recognition of his efforts to fund research into holistic cancer cures, via targeting the most challenging paediatric brain tumours. In 2012 he was awarded the Rotary International Harris Medal, he was awarded the Lauren Hill Full Court Press Award in Cincinnati, USA in 2017 and the Pride of Australia Medal in 2018.
To date over $2 million has been directly raised by Ren Pedersen and The Cure Starts Now (Australia) for DIPG brain tumour research, since its inception in 2009.
Additionally, Ren has indirectly assisted in acquiring an additional $7.5m (approx.) worth of Australian DIPG/BT research funding via alternate funding streams (CCIA, NHMRC Grants)
Collective pooling of resources and processes has realised around $12m worth of new international DIPG/BT research via the DIPG Collaborative, of which The Cure Starts Now (Australia) is a Foundational Member.
Ren sits on the Cure Starts Now's internationally acclaimed Strategic Advisory Council which has overseen the approval of approximately $21M AUD worth of new BT/DIPG research projects in the past decade.
Ren is married and together with his wife they have three children. The legacy of middle daughter, Amy Pedersen (2000–2009), has inspired a nation.
Ren honours a promise to his daughter everyday that he "Would never give up" and give future brain tumour children a shot at life and his passion for promoting positive health pathways for children is firmly recognised across Australia's media landscape.